When yoga and meditation became a permanent part of my everyday life, my life began gradually to change. I felt more satisfied with my life and my body.

As I realised the value of sharing this knowledge, I chose to undergo the most extensive yoga teacher training in Europe. During four years I lived and studied full time at Sweden's oldest yoga school: Scandinavian Yoga and Meditation School.

In recent years, I have taught in Stockholm, Halmstad, Hässleholm and Ljungby.

In my life it is also important to spend time in nature. I am an educated environmental economist, and I am love to take care of my family's organic farm.

I was born and raised in Sweden and now I live in Nylars on Bornholm.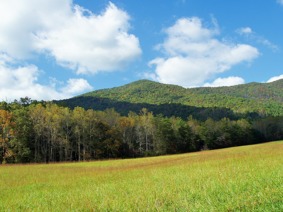 We have chosen to call our yoga room "Idavallen". Within the Nordic mythology Idavallen is a beautiful sheltered plain used for meetings.

Our yoga school striving towards the same.

Idavallen is a quiet haven where you can retreat from everyday stress. Here you can recover and get new energy together with like-minded people.

The only thing you need to our classes are comfortable clothes. We provide soft yoga mats made of organic cotton and wool, as well as Indian blankets in yak wool.

Our classes are soft and gentle, and you do not need change clothes or take a shower afterwards.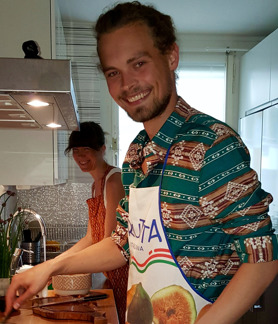 Yoga has over the years evolved into a necessary part of my life. Many twists and turns in my life could only happen with the support of yoga.

I have practiced yoga for the past five years, and has studied to become a yoga teacher for one year full time.

One of my great passions in life is cooking, especially organic, vegan dishes.

With my background as an accountant, I'm the one who takes care of Josefin's Yoga & Meditation schools finances and administration.

Originally I come from Copenhagen, but now I live on Bornholm.